India vs Australia 3rd Test Melbourne:
It was a comical exchange of words between Rohit Sharma and Tim Paine on day 2 of the ongoing third Test between Australia and India at the iconic MCG.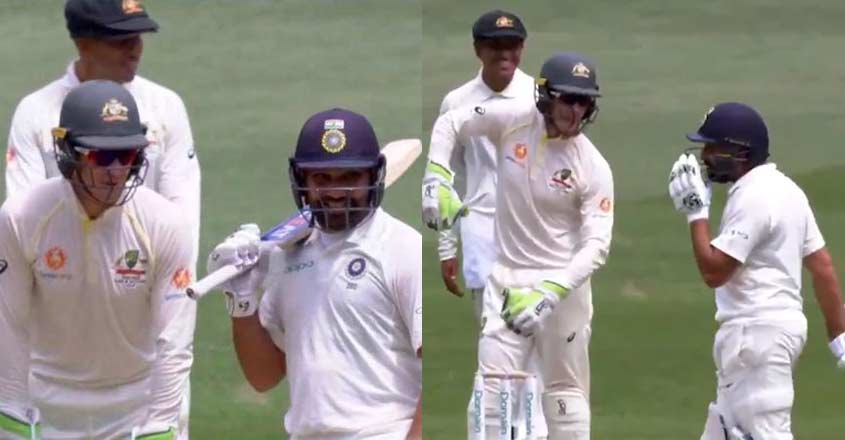 Taking a dig at Hitman Sharma, the Australian captain challenged Rohit to hit a six at the big ground in Melbourne. Paine also said that he would switch to Mumbai if Rohit manages to do that.
Paine was been employing this verbal on-field strategy at Perth as well when opener Murali Vijay was at the crease, he told Vijay that he was sure that he did not like Indian skipper Virat Kohli, even though he was the captain. Rohit however, did not respond to Paine's request.
The Aussie wicketkeeper can also be heard whistling from behind the stumps.
India is in the driver's seat currently, thanks to a 170-run stand between Cheteshwar Pujara and Virat Kohli.